Over the past year, I have had the pleasure of being the proposal photographer for numerous couples from around the Twin Cities to the beaches of California and it's always something special to witness. Watching someone lay their heart out on the line, profess their undying love to another, make themselves completely vulnerable, and hope for a yes is something powerful. I suppose it is the romantic in me, but believing in marriage like I do… It's absolutely incredible. I've known Brian and his family for a long time and have always thought very highly of them, so I was pumped to see this man propose!
That brings me to these two. Meet Brian and Gina. Yeah, they're pretty.


Brian contacted me last Thursday assuming I'd already be booked taking pictures for a couple's wedding, but as luck would have it I wasn't and I was even in the Twin Cities for a change! Friday, we went over how he was going to be taking Gina to the same place they had their first date, W. A. Frost & Co, to propose the next day. Brian had told Gina they were meeting their parents there for dinner, but little did she know, he had a few tricks up his sleeve. Brian had just bought a new car, which was also a surprise to Gina, and earlier that day had his mother park it in the same spot they had on their first date, where they shared their first kiss. As they were walking into the restaurant, he dropped the surprise of the new car on her. After walking around and checking it out, he had to show her the trunk… which had a ring waiting inside it…
I was parked across the parking lot and I had opened up my hood and trunk, hoping Gina would think I had a car trouble and wouldn't pay much attention as I was crouching down behind it, camera in hand. The photos should be able to take it from here…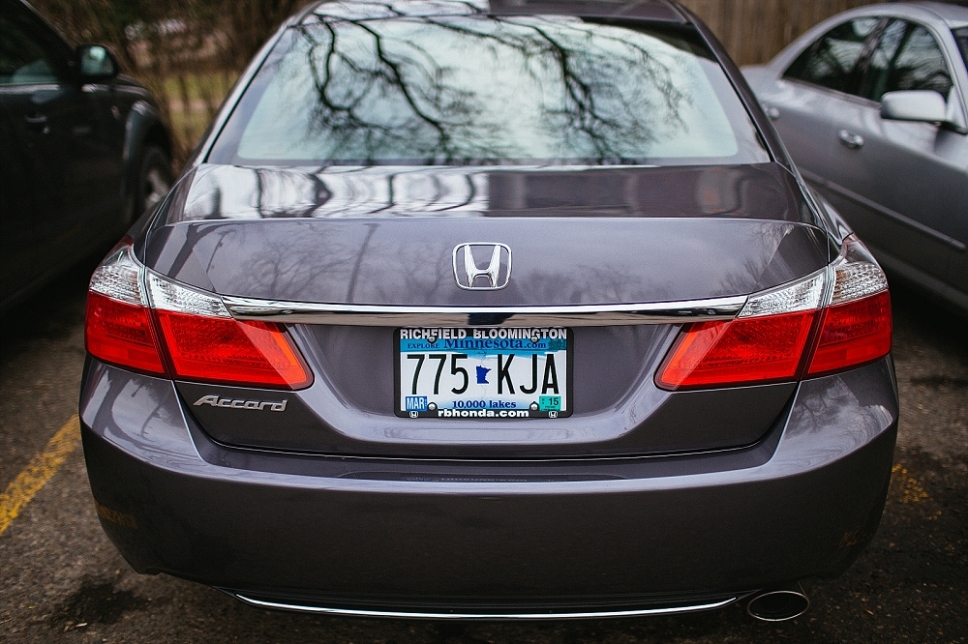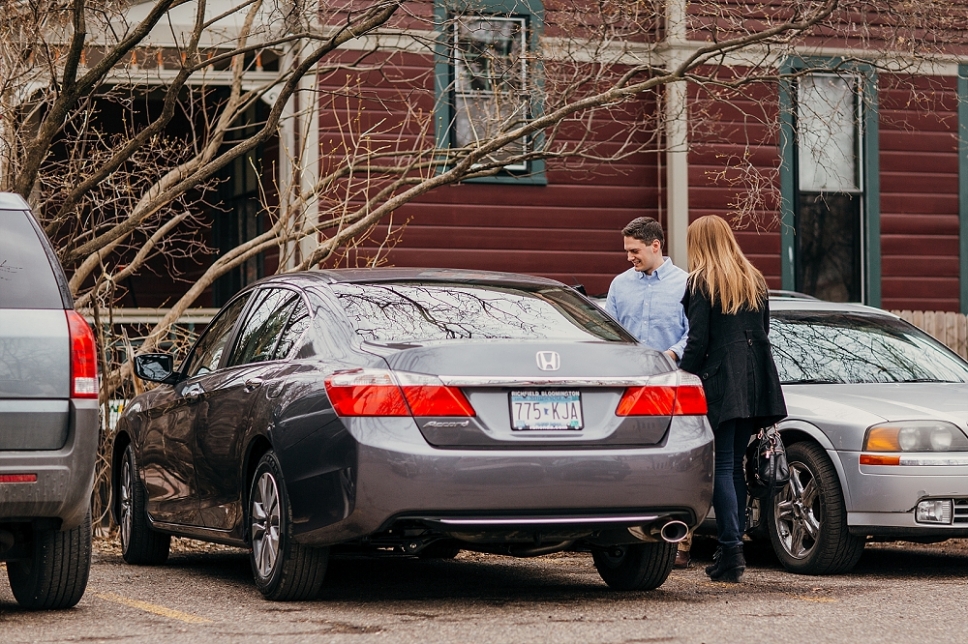 Brian had reserved the same table at W.A. Frost & Co. that they sat at on their first date as well. The tears of joy just couldn't stop, love it!






Congratulations again Brian and Gina! It was an honor and pleasure to be there, thank you for inviting me.
Leave them some love friends!!