Hello friends! I hope everyone is enjoying their Memorial day and the long weekend. It has been a busy weekend here and Friday evening I had the pleasure of photographing another proposal in the Twin Cities. I know they're celebrating now and I wanted to quickly post a few photos for them to share with family and friends. Britt and I love Nate and Jolene as they're both just as sarcastic and full of wit as the two of us… Meaning, we all laughed a lot, ha. Nate was worried about pulling off the surprise as Jolene had called him earlier while he happened to be at Arthur's Jewelers picking up the ring and asked him if he was there as she could hear it in the background. Of course, like any man would in the situation, he denied that and played it cool… while they both knew he was busted, ha. So, he mixed it up and we scouted out a park just blocks from his home in Hugo where they often take their dog Charlie on walks. He thought that would be perfect as he knew Jolene loved their walks in the evening during sunset. We hoped that he would be able to take her by complete surprise by turning and dropping to one knee while walking along the treeline at the far edge of the park with the sun setting right behind them. It turned out to be a beautiful day on Friday and the sunset couldn't have been more perfect; bathing the whole area in golden light.
Now, on to the photos!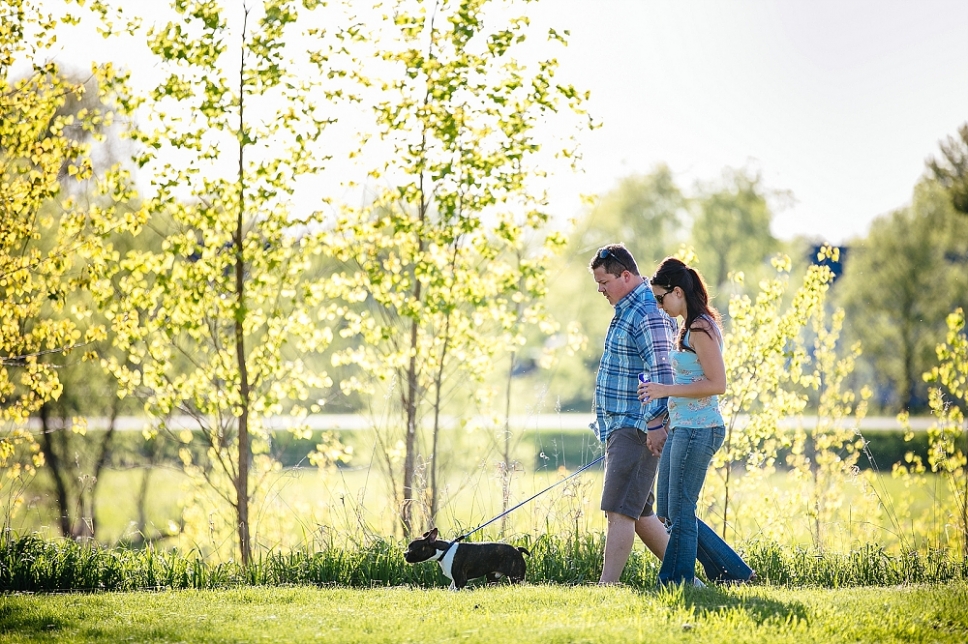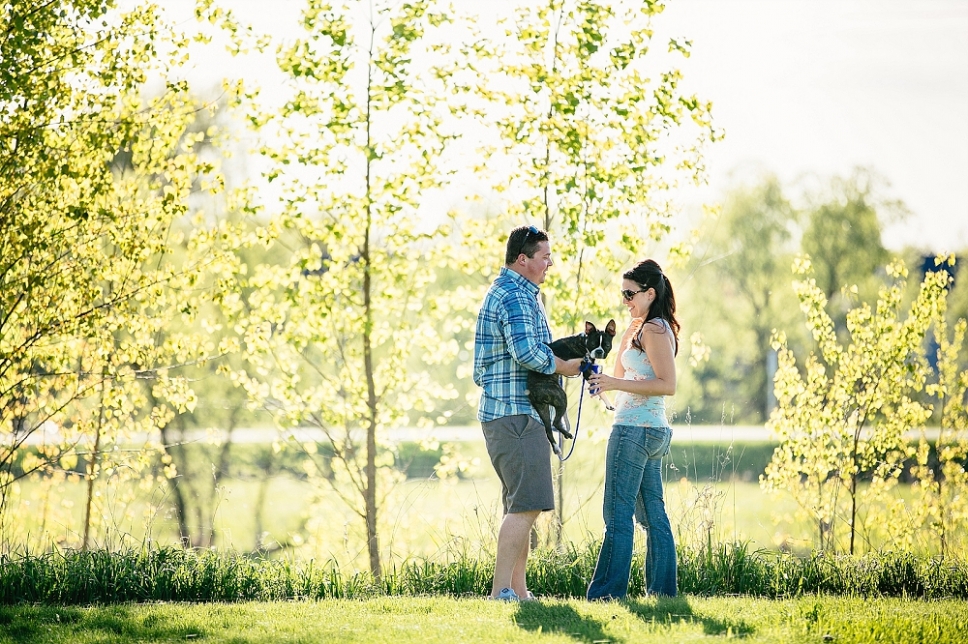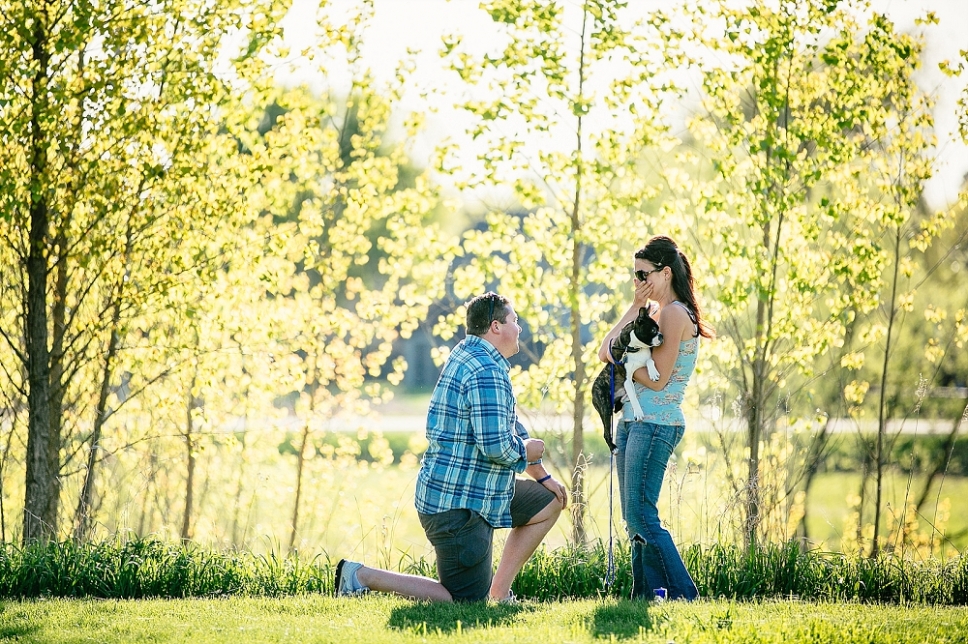 Everyone join me in wishing Nate and Jolene congratulations below and enjoy your week my friends!
Dave